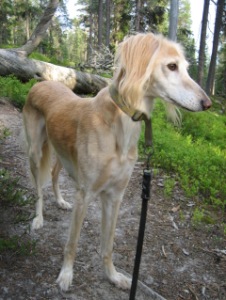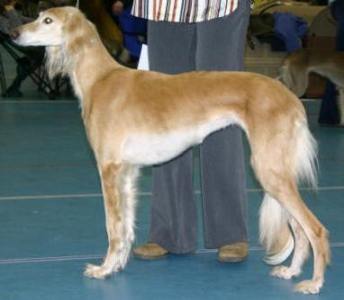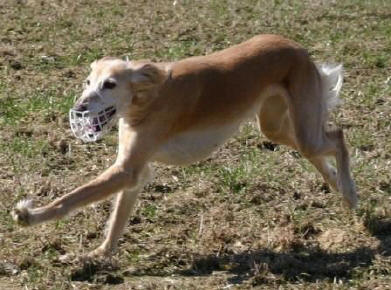 Lure coursing license, Spanish show CAC and CACIB, several res-CAC in Norway
Teefah is the dam of Caravan T-litter (2003), W-litter (2005) and Z-litter (2007)
Teefah lived with Lotta and sadly passed away due to cancer January 2008
Caravan Qatiifah Bint Jabiya was one of the first Salukis to melt our hearts.
"Teefah" lived with Lotta in Aurskog when we worked there, and she really was something special!
She is the grandmother of our "Ella", great grandmother of our "Hanna",
and in honor of her contribution to our love for the Saluki,
we decided to name our kennel after her.